The goal of this project is to make a clean, modern approachable traveling magazine for all audience.
Concept: Escape the ordinary
Execution: Various pictures present the atmosphere of the day and night of the desert to makes the audience to go.
Clean layout with the large catchy headline.
Typography: Avenir
A san serif modern geometric typeface, express well on-screen.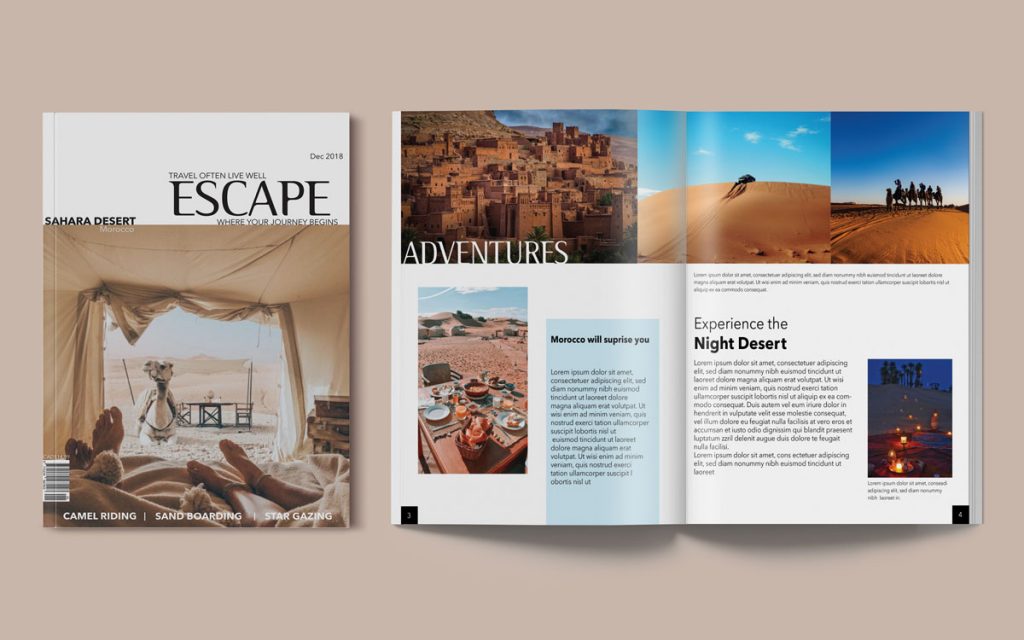 Programs:
Illustrator
Photoshop
InDesign